ABOUT US
KAOTICNOISE STAFF
We are Kaoticnoise, a collective of highly talented engineers and designers. We specialise in making sure every aspect of your show is covered and catered for. From the first idea that you have we will create a fantastic show exactly as you have seen it being created in your mind. Every aspect is studied in detail and contingencies are planned for with the knowledge that we can cater for any unforeseen situation or better still we, with our experience in event production will predict un-requested requirements.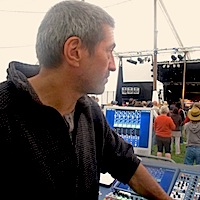 ROLAND MANUEL


Experienced FOH / Monitor Engineer and System Tech., Video Editor for corporate and art productions, Sound Recordist and Cameraman. Has worked in many areas of the entertainment and event production for over 20 years and a respected
installation engineer for clients such as Space Ibiza and Egypt, Heaven and many others through Blue Box Company.

Ethos on band engineering "We just make you louder!"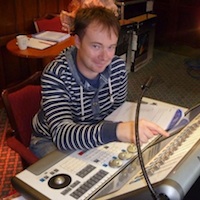 SIMON HORN

 
Simon is a highly experienced Lighting Designer, recently touring as LD with West Life on their farewell world tour. Spends the summer months working on many UK festivals and presently touring as LD with Oli Murs.
Owner of Purple Lighting and Afterdark Productions Chichester.